Don't Let Age Catch Up With You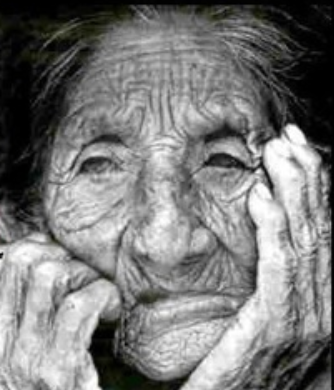 "Discover The NEW Generation Anti-Wrinkle, Anti-Aging Treatment That Can Easily & Quickly Take Years Off Your Face!"
…introducing
 ISABIS FORMULAE (Micro-Encapsulated) VITAMIN C 20%
(…This is No Ordinary Vitamin C Serum!)
This Breakthrough Product Has Already Helped 1000's Reduce The Appearance Of Fine Lines And Wrinkles Because Of The Special Proven Ingredients That Make Up This Anti Aging C Serum That You Simply Apply To The Wrinkles…Once In The Morning And Once At Night…
HERE's WHAT Isabis Formulae C 20 Will Do For YOUR FACE & SKIN…

REDUCE WRINKLES & FINE LINES
– Leaving Your Skin Clearer, Younger & Firmer.
EVENS YOUR SKIN TONE
– Improve Skin Discolorations.
– Fades Age Spots/Freckles & Blemishes To Leave Your Skin More Evenly Toned, Brighter & Lighter.
Our Vitamin C Serum Contains Special Ingredient MATRIXYL Synthe'6
– A Revolutionary Super Anti-Wrinkle Peptide That BOOST COLLAGEN, ELASTIN & HYALURONIC ACID PRODUCTION To Restore Your Skin's Youthful Look & Elasticity…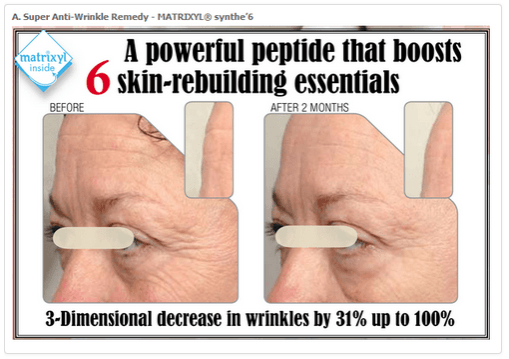 FAST ACTING & HIGHLY EFFECTIVE

Simply One of The BEST Anti-Aging, Anti-Wrinkle, AntiOxidant Face Serums On The Market…
The Potent Triple Antioxidants ( A, C & E ) Protects, Heals & Rejuvenates Dull and Aging Skin – Giving You a More Vibrant, Luminous and Youthful Look..

Our Topical Vitamin C Serum Is Rapidly Absorbed, Non-Greasy, Non-Sticky & Non-Watery.
It Is Suitable For ALL Skin Types
– For Both Men & Women and Gives EXTRA Help for Skin that is Dry, Sun Damaged and Skin Prone to Blackheads, Acne and Rosacea.
MADE IN THE USA
(FDA Approved and GMP Certified Manufacturing Facility)
– Quality Ingredients – No Animal Testing – 100% Paraben FREE

HERE'S  WHAT MAKES Isabis Formulae  Advanced Anti-Aging Serum So Good..

Apart from the inclusion of the Glycolic & Salicylic Acids which helps the serum to penetrate deeply…
Our SUPERIOR Formulation Uses Patented Micro-Encapsulation & Slow Release (SR) Technology.
Micro-Encapsulation "Protects" The Active Ingredients – Keeping Them FRESH & POTENT
– Resulting in a Very Stable & HIGHLY EFFECTIVE Vit C Serum With Shelf Life Extended Upto 24 months.
Our UNIQUE Facial Serum Will NOT Readily Oxidise or TURN BROWN (and therefore become useless – even harmful, like many Vitamin C Serums).
The Slow Release (SR) Technology Delivers a Deeper Penetration of the Active Ingredients to the Skin Cells..
– Which means ISABIS Micro-Encapsulated Vitamin C 20% + A & E  Gives You MAXIMUM Daily Antioxidant Protection (To Help ELIMINATE Free Radicals On Your Skin That Damage Skin Cells And Cause Premature Aging) and Greater Skin Absorption than other Vitamin C Serums.
– Thereby Getting YOU the RESULTS YOU have been looking for!
– Scientifically Advanced Anti-Aging Treatment – Without the Pain, Risk & Costs of Surgery!
…………..
HERE'S WHAT SOME OF OUR MANY HAPPY CLIENTS HAVE SAID..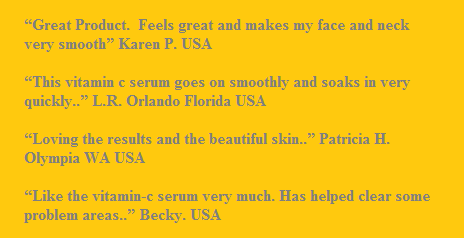 "This serum is why people think that I am 42. I am really 60! I have sensitive skin and no rash – just smooth skin." Linda T. California USA
……………………………………..
So Don't Put Up With Those Unsightly Fine Lines & Wrinkles Any More.
You Don't Have To!
When You Order Isabis Formulae Vitamin C 20 Today, You Can Begin Seeing A Difference In Just A Few Weeks..
No Longer Will You Have To Worry About The Signs of Aging or How Those Wrinkles Are Starting To Make You Look Older…
Isabis Vitamin C Serum Will TAKE YEARS OFF YOUR FACE..
We Are Very Confident That It Will Help YOU to a Smoother, Brighter & Younger Looking Face & Skin…
That's Why We Offer You A
**30 Days Hassle-Free 100% Money Back GUARANTEE**
In the unlikely event that it does not exceed your highest expectations,
simply let us know and we'll issue you a prompt, hassle-free refund of your full purchase price.
Isabis Vitamin C 20% Is Only Available at Amazon.com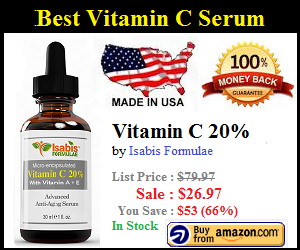 Only Whilst Stocks Last…..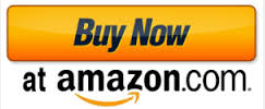 FOR A  BRIGHTER, SMOOTHER and YOUNGER LOOKING FACE & SKIN
We Invite You To Experience Our Vitamin C 20% Today..
==>> Order Now Whilst Stocks Last! <<== 
$26.97 (Save 66%)

 Click Here To Get Isabis Vitamin C Anti Aging Serum Now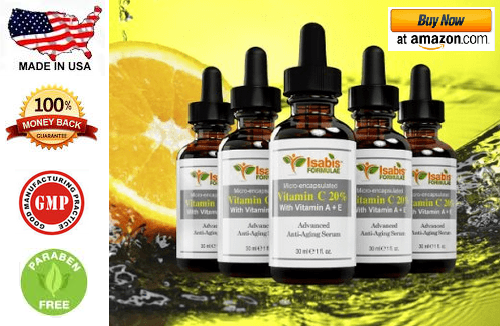 "This serum is why people think that I am 42. I am really 60! I have sensitive skin and no rash – just smooth skin." Linda T. California USA
MATRIXYL® synthe'6
Clinical Tests and The Science –
1. Matrixyl Synthe 6 in our Micro-Encapsulated Vitamin C 20 Serum Dramatically Smoothes and Refines Skin.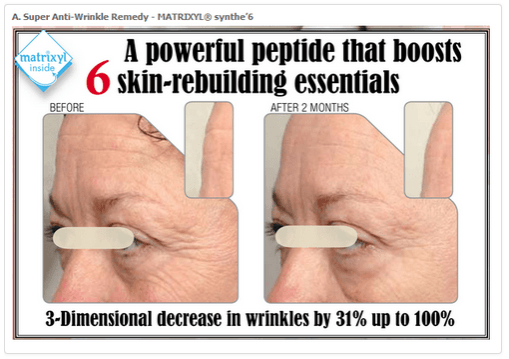 Noticeable improvements are visible in 4 key ways:
• Reduces the appearance of wrinkle volume by up to -100%
• Reduces the appearance of wrinkle depth by up to -62%
• Increases skin smoothness
• Increases hydration levels
2. This Powerful Peptide in our Vitamin C 20 stimulates 6 major constituents of the skin matrix with the following key benefits:
(a). It improves Collagen Type I by 111%. Collagen Type I is the most abundant collagen in our dermis.
(b). It improves Collagen Type III by 104%. Collagen Type III is referred to as "Youth Collagen" because it is produced by our young fibroblast.
(c). It improves Collagen Type IV by 42%. Collagen Type IV anchors the proteins in the deepest layers of the skin
(d). It improves Heat Shock Proteins by 123%. Heat Shock Proteins' expression is increased when cells are exposed to elevated temperatures or other environmental stressors
(e). It Improves Laminins by 75%. Laminins are involved in the healing of damaged skin
(f) It improves Hyaluronic Acid Production by 174%. Hyaluronic Acid is a component responsible for water retention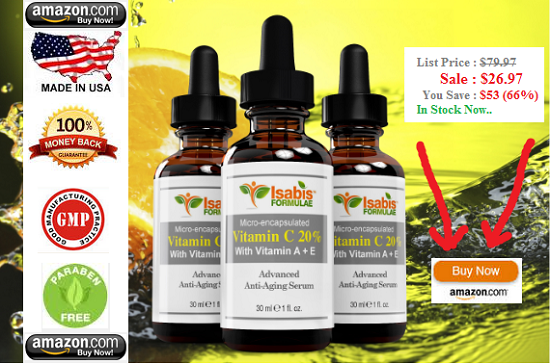 Vitamin C is highly unstable.
It is sensitive to light, temperature, oxidizing agents, pH and likely to interact with other ingredients.
These factors induce degradation, resulting in molecule inefficiency, discoloration, odor changes and even side effects, such as irritation.
In order to ensure the Vitamin C efficiency and to increase product safety and shelf life, Swiss Scientists developed micro-encapsulation, whereby vitamins are surrounded by tiny 'capsules'.
The vitamins are protected from the environment, light, temperature, pH, oxidation and cannot interact with other ingredients.
As a result, the vitamins stability significantly increases, not only vs. naked vitamins but also vs. other delivery systems.
Thus, the stability of Isabis Formulae Vitamin C Serum 20 is extended up to 18-24 months, and the end product efficiency has been significantly improved.
The vitamins are released from the capsules by applying mechanical pressure, such as by rubbing the topical vitamin c serum onto the skin, up until the moment of application, the vitamins remain fresh and potent in the capsule, due to their high and improved stability.